TO MY FELLOW READERS
I trust you're enjoying Proclamation! It always contains clear biblical truth and spiritual nourishment which sometimes surprises me and sometimes shows up in unexpected places, like even in the Letters to the Editor! I know for certain ­Proclamation! opened my eyes when I first began reading it about five years ago, and it continues to challenge me.
This publication takes much time, hard work, and research by our faithful team to produce this amazing magazine that points people to the Lord Jesus. Have you noticed it doesn't avoid the hard questions? As a part of the local Former Adventist Fellowship where many of the Life Assurance board members study Scripture together, I am blessed to be part of discussions where we wrestle with the Bible to find God's answers to the questions we all face.
They need your support and count on your financial participation! Please consider giving regular donations using the return envelope enclosed. Alternatively, my favorite way to donate is online using this link: DONATE ONLINE HERE.
By donating to Life Assurance Ministries, we participate as His ambassadors to bring the truth of Jesus and the new covenant to our Adventist loved ones. Paul said it like this:
"Therefore, we are ambassadors for Christ, God making his appeal through us. We implore you on behalf of Christ, be reconciled to God" (2 Cor. 5:20).
Charles Cochran
---

Copyright 2016 Life Assurance Ministries, Inc., Camp Verde, Arizona, USA. All rights reserved. Revised August 23, 2016. Contact email: proclamation@gmail.com



S U M M E R • 2 0 1 6
VOLUME 17, ISSUE 2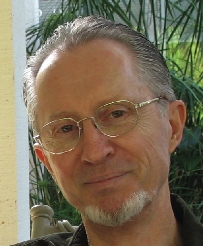 Charles Cochran