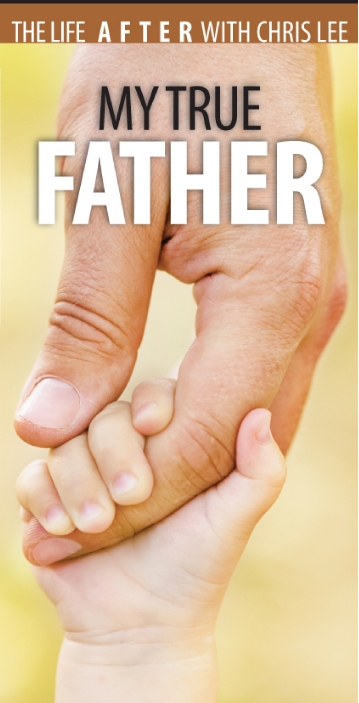 I hope you'll bear with me a moment as I get real. This column is dedicated to encouraging people in living the life after Adventism, but I acknowledge that life in this world is not always as it should be. There is pain, there is disappointment, and sometimes there is emptiness. If you can relate, read on.
It's Father's Day as I write this, and I have no one to call. I only met my biological father briefly before he passed away. My adoptive father revoked his parental privileges long ago—or, rather, I revoked them for the safety of my daughters. That's reality, and on days like this I'm aware of a hole in my heart.
Why do I bring up the subject here?
I get e-mail from readers suggesting that many people might identify with my painful childhood and family relations. In Adventism, however, I always felt pressure to present a perfect picture—and perhaps many readers also felt that pressure. But the Life After, life in the church, should be characterized by doing life together—by supporting, encouraging, and being honest with and praying for one another. So on this day, I've decided to share my struggles. Maybe you share some of them.
Throughout the pages of Scripture, God reveals Himself as our Father. This identity tells us something about how He relates to us and how we're to relate to Him. What if our histories with our earthly fathers, though, were marked by absenteeism or abuse? What then is our model for relating to God?
I've had to set aside my past experiences and focus on what God has taught me over the years about parenting. In fact, I've learned a lot through my distressingly many failures as a father. I've realized that God never fails, and that He is the perfection I wish to attain. He is the ultimate Father.
At the same time, God has given me some successes. When I see the two wonderful young adults my daughters have become, I see glimpses of God working in my life. Basically, when I contemplate the love I have for my daughters and think about the father I want to be to them, I have a small vision of who God truly is as my Father. Even though I don't have an earthly father, I thank God that He has allowed me to be one—and that He has fathered me.
So about that hole in my heart. I still have it—not just on Father's Day, but on most days, if I'm being totally honest. I choose to believe that God is sufficient to meet all my needs, but some days reality seems separated from my belief. On those days I remind myself that the pain we experience confronts us with our need for God and humbles us to depend fully on Him. It is in those moments of emptiness that we realize our brokenness, surrender to Him, and allow Him to fill us up with His fullness. As with all else, I am imperfect in surrender, but how blessed it is when I surrender to His presence.
It's Father's Day, and I don't have anyone to call—not here, anyway—but I am calling on my true Father. I'm asking Him to reveal Himself to me, to show me what a real Father is, and to fill up that space in me that yearns for Him. I'm also calling on you to be real, to support those around you, to admit life is hard, and to engage with the collective Church—his born again, adopted children. It's time to start living the Life After. †
---

Copyright 2016 Life Assurance Ministries, Inc., Camp Verde, Arizona, USA. All rights reserved. Revised August 23, 2016. Contact email: proclamation@gmail.com